These Surfing Coffee Table Books Will Look Perfect on Your Coastal Bookshelf
This post may contain affiliate links, which means we may receive a commission if you make a purchase through the links, at no extra cost to you.
The best surfing coffee table books to add to your coastal living room decor.
If you live on the coast, near the coast, or feel inspired by the coast, chances are your home is decorated to reflect the coastal lifestyle in some way. And no coastal home is complete without coastal coffee table books.
Surfing is a big part of the coastal life and beach culture, so even if you aren't a surfer yourself, you've probably sat on the beach many times watching surfers ride the waves. Surfing becomes a part of your beach culture, whether you're actively a surfer or are a spectator.
It's hard to imagine a coastal home or beach house without at least one surfing coffee table book! There are so many wonderful surfing coffee table books, and the photography in them is beautiful, as it captures the beach, ocean, and waves in a way you haven't seen before and can truly appreciate, even as a non-surfer.
Learning more about surfing, the history of surfing, and surfers who have made waves (no pun intended!) in the sport is so interesting and inspiring. It's fun to flip through these books from time to time for inspiration not only for your coastal home decor, but for your life, as well.
When you're not flipping through your surfing coffee table books for inspiration, they make for great home decor. Coffee table books can be styled in numerous ways in your living room:
On a bookshelf, standing upright or lying down, grouped with other coffee table books
To decorate the shelf of a side table, perhaps with a picture frame or small vase of flowers on top
On your coffee table, where the cover also acts as a work of art
You can also use coastal coffee table books to style a bedroom nightstand or dresser, or to style a bookshelf anywhere in your home such as a bedroom bookshelf or home office bookshelf.
If you're decorating your home with coastal home decor, don't overlook including coffee table books about surfing, surfing history, and surf culture.
Coffee table books also make great gifts. If you're visiting someone's beach house, a coffee table book about surfing makes for an appropriate gift and can be enjoyed for many years to come in their beach house. If you know someone who loves the beach but doesn't have a beach house, chances are they'll also appreciate flipping through the amazing photography and perspective that a surfing coffee table book brings.
And if you're someone who never knows what to ask for when your birthday or a holiday is coming up, why not ask for coffee table books? It's a great opportunity to grow your collection, and it's a gift that stands the test of time as it's easy to move them around your home year after year to bring new life to your spaces.
This article is about the best surfing coffee table books to add to your beach house or coastal home decor.
---
The Best Surfing Coffee Table Books
By Fifi O'Neill
---
By Matt Warshaw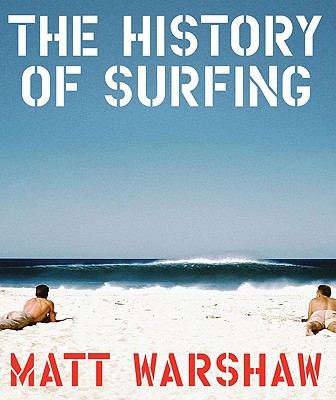 ---
By Jim Heimann
---
By Lara Einzig
---
---
By Nina Freudenberger
---
By Stephan Vanfleteren
---
By Thom Gilbert
---
By Matt Titone
---
Related: These Are the Perfect Beach Color Palettes, and Here's How You Can Use Them
---
By Chris Santella
---
By Richard Kenvin
---
By Grant Ellis
---
By Kai Lenny
---
Save This List of Surfing Coffee Table Books
Pin this graphic on Pinterest, or bookmark this page, so you can continue to refer back to these surfing coffee table books as you decorate your coastal home. And don't forget to follow us on Pinterest for more beach and coastal lifestyle inspiration.
---
This article was about the best surfing coffee table books.
Surfing coffee table books make great coastal home decor pieces and also make for great gifts for anyone who loves the beach and coastal life.
Between the beautiful surfing photography, fresh perspectives, surfing history, and culture, there's a surfing book that will interest just about anyone who has an appreciation for beach life and coastal life. If you're looking for cool coffee table books, adding some to your collection about surfing is a must-do.
Which of these surfing coffee table books looks the most interesting to you? Do you like to incorporate coffee table books into your home decor? Let us know in the comments.